Why you need Pizzazz in your Writing?
Looking for an amazing yet affordable theme for your site? Join Elegant Themes for the all-inclusive price of $39, and you're only paying 50 cents per theme!
Our host today is Kritika Kulshrestha. If you're interested in getting in front of the readers of Site Sketch 101, check out our guest posting invitation here.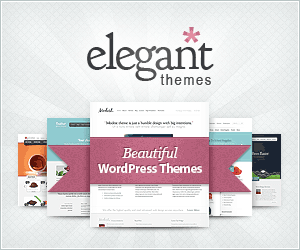 Selena. Maid in Manhattan. Monster-in-Law. Bordertown. The Back-up Plan. What do they have in common?
Jennifer Lopez.
When I first heard her Billboard Hot 100 single – "Waiting for Tonight"- years ago and then witnessed the crazy fan following for JLo, as she was popularly called, I knew that her success in movies and music had to be attributed to something more than just sheer talent.
Unlike other Hollywood actors, JLo brought something different to the screen. She was and still is, according to me, the Goddess of Oomph.
JLo and Writing?
What makes me a JLo movie fan is one thing – her oomph adds a dose of 'zingy-ness' in every movie she does. It makes me want to watch it.
So what entices me into reading a novel, a short story, or a web article? That little bit of pizzazz.
An article or novel could be about the most mundane feature of our lives, but it has to be made interesting and leave the reader craving for more. Just like scrumptious food does to a customer.
How do you add that dash of sizzle to your writing?
Personalize your writing
When you write, you have to be in the character's shoes. Write as you imagine. Think about what you would do in a particular situation. This helps to liven up your story.
Little anecdotes break the monotony
Infuse little anecdotes to weave your article around them. This not only takes the reader to a different space but also keeps the interest alive.
For example, you are writing a relationship advice column, include a personal story or two to help the reader feel at ease. Doing so will make him or her feel that they are not the only ones with relationship troubles. Your personal story will make them feel happy and relieved.
However, do not overpower your article with emotional trauma. This might just boomerang and knock your piece of writing down.
Remember you have an audience
Unless you are only writing a personal diary and are going to keep it locked in your drawer, you need to remember that you have an audience who loves your writing and wants to read more.
It may be a blog post or a feature story, but there always has to be some reality in your writing. When you and your writing connect with the audience, emotionally and personally, you have succeeded as a writer.
There was a time when I wrote a poem for a dear friend of mine. The poem succeeded in making him cry because he was so touched by the words.
That's what writing can do to you.
Feel the power yourself
When you write, feel the emotions taking over your mind and body. Write with your heart, that's what I always believe in.
Discover a new way of writing and you will see the words flow like a cascading river of sweet honey.
It worked for me. Does it work for you?