How to Stop Boring Your Readers To Sleep
Looking for an amazing yet affordable theme for your site? Join Elegant Themes for the all-inclusive price of $39, and you're only paying 50 cents per theme!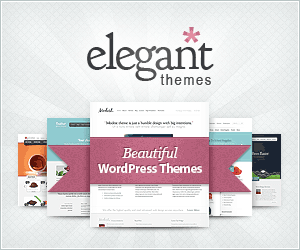 I've seen your site. I clicked a link and came face to face with your home page. As soon as I landed there I searched frantically for something that I could at least pretend was interesting but I just couldn't find it. My head smashed into my keyboard as my body convulsed into instantaneous sleep.
I believe in usability testing. What's that mean? It means that you find a user who has never seen your site before and you sit back and watch their reaction to it.  This is the purest way to see how other new users across the globe are reacting to your website when they find it.
With that in mind, I decided to get out my video camera and record one such session.  The following video is of my cat viewing your blog.
As you probably guessed, my cat wasn't very pleased with your site. But then again, I don't actually have a cat so that's not that big of a deal.
Now let me be completely honest with you. I suffer from this as well. I'm constantly looking for more ways to add humor to my posts and I'm really on a quest to develop myself as a story teller.  Here's several questions that I'm constantly asking myself and you should ask yourself as well.
How to tell if you suffer from sleepy reader syndrome
Do you tell jokes? It's alright to use sarcasm, puns or jokes to get your readers interested in what you have to say. Laughter is one of the fastest ways to get people to open up to you.
Do you tell stories? I'm becoming more and more convinced that storytelling is an incredibly powerful tool for conveying truths to people. People pay attention to stories. They make reading that much easier to digest.
Do you post updates regularly? One of the best ways to chase away your readers is to simply stop posting new articles or to post articles with no particular pattern. People like to know that they can find a new article on certain days of the week.
Do you engage your readers? It's important that you learn to write on the same level as your readers. You need to learn how to draw them into a conversation by asking them questions and by answering the questions that they bring up.
Do you make your blog different from other blogs? If you develop your site to look and feel like every other site on the internet then you are giving your readers no incentive at all to peruse your content. Be yourself. Infuse your personality into the articles, the design, and every other aspect of your blog.
Group Reflection
Sometimes it's hard work to create the kind of websites and blogs that bring visitors flocking to them but that doesn't mean that we should give up or that it can't be done. We need to step up to the challenge and do what it takes to create content that educates, entertains, and engages our users.
Which of the questions above busted your bubble? Which one really nailed you to wall?
What about number six? Oh that's right. There were only five questions. Well then why don't you go ahead and give us a number six? What else can you think of that might be holding us back from really connecting with our audiences?