Six Ways to Make Your DIY Blog More Mobile Friendly
Our host today is Samantha Peters. If you're interested in getting in front of the readers of Site Sketch 101, check out our guest posting invitation here.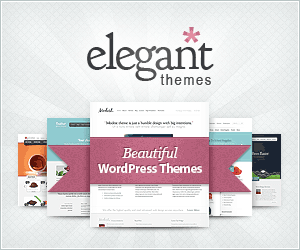 A problem many established bloggers are currently facing is staying relevant relative to an increasingly mobile web community. This has less to do with content and more to do with access – blogs that were created and optimized early in the game weren't done so with mobile users in mind. The idea of a mobile Internet user accessing a particular blog among millions readily available via a network of Digital Realty data centers was not something most web designers were taking into consideration until only a few years ago.
If your blog was implemented years ago and ever since you've maintained it loosely without bothering to stay updated on the latest ways to design a web page, the unfortunate truth is that it may not be easily found by mobile users and worse yet, may not be visible to them at all.
If your blog's design is a bit outdated and therefore relatively simple, and already has an established flow of traffic, then you're in luck as far as finding ways to make it more accessible to the growing number of on-the-go web users. One if not all of the following six ways to make your blog more mobile friendly are sure to help:
Remove Flash
Several years back, before HTML5 became as prevalent as it is today, aspiring website designers and bloggers were quick to turn to Adobe Flash to make their content more alive. Yet today the overwhelming majority of mobile web browsers do not support the platform, Apple's iOS most famously. This reduces your mobile PageRank by making your site unvisitable by mobile users. If Flash is a major component of your blog, get rid of it.
Use WordPress
Serious web designers are shaking their heads right now, but those who haven't updated their blogs in awhile could probably make the transition to WordPress with few complaints. It'll accommodate most archaic design demands, but more importantly it's instantly mobile friendly. If you already have the traffic and don't mind the limitations, then why not?
Reduce Image Size
For the last decade, we've been designing off-the-beaten-path sites such as blogs with the "bigger is better" mentality in mind regarding images and graphics. How else are you going to compete with more established sources of information? But since web users are reverting back to smaller devices with slower connection speeds, big isn't always best. Stick to small images, and as few as possible.
Provide Straightforward Navigation
If your blog includes additional pages for bookmarks, video links, and other extras, make it a easy as possible to get to them. The old gimmick to garner more traffic that included quasi-confusing navigation won't win you any love from the mobile web community, who's rather return to to Google and try again.
Center the Important Stuff
If you're raving about a new viral video on Youtube in your most recent post, don't bury the link among five others at the bottom of the article. Again, the tactic that tries to keep traffic on your site for as long as possible doesn't do you any favors with mobile users. Make the stuff people are coming for right where they'll immediately find it. For the sake of ranking high among mobile searchers, this is an effective strategy.
Test it Out
The only real way to make sure your established blog is mobile friendly is to access it through various mobile browsers. See if you can't round up an Android, iPhone, BlackBerry, and Windows phone from family and friends, and if not use one of several mobile browser emulators available online. Emulators are particularly useful when it comes to seeing how your site looks on alternative browsers mobile users may install onto their devices themselves. It's the only way you'll know for sure if your blog is accessible by folks on-the-go.
It's best not to mess with a good thing, and an established blog with consistent traffic is exactly that. But as we enter an age when a growing number of individuals are using mobile technology to connect to the web, it's important that those with blogs optimized with strictly desktop users in mind take the time to make sure their voices are still being heard.