Is Foursquare's Nearby Maps Feature for Businesses?
Looking for an amazing yet affordable theme for your site? Join Elegant Themes for the all-inclusive price of $39, and you're only paying 50 cents per theme!
Our host today is Francis Santos. If you're interested in getting in front of the readers of Site Sketch 101, check out our guest posting invitation here.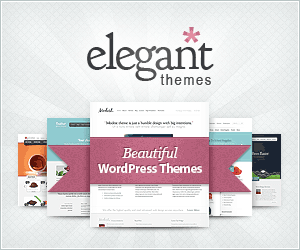 Foursquare is coming up in the digital world and wants to be the cool social hangout everyone thinks of when they're out and about. The location-based service recently introduced Nearby Maps, a features it hopes people will start using to find familiar places in their area. Best of all – this one offers a little something for local businesses as well.
When a user visits the Foursquare page of a business, they can now see all of the business' locations that are nearby where they are located. For example, if a user is visiting family in a different town and wants to find the nearest JC Penny, they can visit the brand's Foursquare page and view a map with all the JC Penny stores in the area. The feature also presents the user with the closest options. Nearby Maps does a fine job of giving the business some nice publicity, while providing the user with the information they need.
Catching on in the Business Community
Foursquare has become much more business-friendly as of late, and brands are taking notice. In 2011, the company introduced its very own business pages, a trend that has truly taken off in the social space. What many observers appreciated about this feature was that it not only catered to local businesses with brick-and-mortar establishments, but those who may not have a traditional, physical place of business. Page owners have access to unique marketing opportunities, as well as help from Foursquare, who provides a platform for extending offers and tracking activity via analytics.
Foursquare has been releasing several new features, most aimed at making it easier for consumers and brands to connect. One of the most interesting features to come along in recent times has been the Explore engine. Explore was literally a huge step forward for Foursquare, expanding the service's presence from the mobile world to the desktop. The company has also been steadily introducing features to help brands increase the visibility of their pages. Slowly but surely, Foursquare is becoming a tool more businesses need to pay attention to.
Getting on the Foursquare Map
According to Foursquare, the Nearby Maps feature has been rolled out on hundreds of business pages and will reach many more in the near future. All users have to do to benefit from this feature is visit the page of the business they want to find. Brands have to go through the process of connecting their page to their venues, which all starts with creating a page, of course.
Foursquare says this connection offers the following benefits:
- Management tools to create special offers and view activity reports for each location.
- Ability to connect a business page to venue pages.
- Provide customers with an easy way to find the closest venue on a map that resides on the business' Foursquare page.
Foursquare is still growing up, but is already displaying so much potential. Features like Nearby Maps only add to its strength and value as a marketing tool.