How to Come Up With New Writing Ideas
Looking for an amazing yet affordable theme for your site? Join Elegant Themes for the all-inclusive price of $39, and you're only paying 50 cents per theme!
Our host today is Ross Hudgens. If you're interested in getting in front of the readers of Site Sketch 101, check out our guest posting invitation here.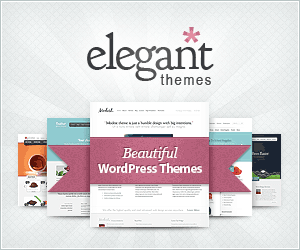 Whether you're a blogger or a full time writer, it can often be difficult to come up with ideas worthy of being written about. Or, it can seem way.
There are some definite ways to improve the number of ideas you have – and it shouldn't be something you struggle with!
1. Leave your normal comfort zone.
When we see the same things every day over, and over, and over again, it's difficult to generate new thoughts. We need sparks of creative intuition that come from changing our environment, seeing new things, and experiencing new stimulation of the senses. Even if it doesn't relate to that pretty tree you never saw before, the experience of seeing something new can spark a connection you never thought possible.
2. Do nothing.
Ideas are made in the shower for a reason – because the way our brain works, we can't create new ideas in the middle of a grueling workday or when stirring on something else. Ideas happen when we don't think about them – for that reason "brainstorming" might be the most counter-intuitive think you can do! Sit back, drink a cup of coffee, smile, and read a magazine.. you'll find the fire of ideation coming quickly to your head.
3. Explore online.
Similar to the first point, even though the internet is this great, amazing landscape of billions of websites, we can get stuck on the same cycle of our favorite blogs, Facebook, and then repeating back to step one. Take a moment and make a real effort to search on your topic and explore – you might be amazed by what you find – and what cool, innovative ideas come from it.
4. Rest and exercise.
You can't come up with new ideas if your brain is dead. Similarly, if you exercise, you'll feel better and have more energy – which will fuel those new ideas, even if you're just sitting patiently on your couch. You need the mix of rest and also exercise to make the body feel great all day – and the brain too. The endorphins you'll get will make you happier, too. I can't cite anything behind this, but when I feel happy and good after excising, ideas seem to flow – I bet they will for you too!
That's just the start.. now put down that internet (after reading all of Site Sketch!).. and go on a jog down that street you've never been!