How Do Search Engines Rank Websites?
Our host today is Mark Johnson. If you're interested in getting in front of the readers of Site Sketch 101, check out our guest posting invitation here.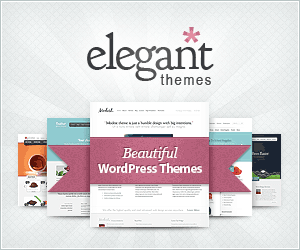 There is a lot of discussion on the web about how to get into the highest ranks in the search engines. Link building, using the right keywords, all of that. But there is more to SEO than you might realize. At the end of the day, if you're content isn't up to scratch, then all the links in the world won't help you. Or at least, even if you do get into the Highest ranks, you are not going to stay there long. So with that in mind, here's my very simple guide to get in the results, climbing up them, and staying at the top.
A few things you probably didn't know about how search engine rankings work. Search engines are pretty clever now a days, but they still aren't humans, they don't really "know" how good or well written your content is. Only humans can decide that.
What the search engines are very good at though, is tracking user behavior and deducing how good your site is. Nobody can be totally sure how the search engines work (out side of the select few who work there), but it is a given that anything a visitor does that a search engine can track, will be taken as a factor.
I like to think of search engine ranking in three stages.
Step 1: The search engine needs to figure out what your site is about.
Step 2: The search engine needs some indication that your site is half decent.
Step3: Once listed, the search engine will see how its visitors react to your site and refine its listings…
This is a very simplistic view of course, but I find it is a helpful way to think about each of the steps I take in my SEO efforts.
Here are how the main elements of your site might fit into this analogy:
Content: Believe it or not, search engines do still actually look at the content of your site. They use this content primarily to figure out what your site is about. They can't tell how good the site is by reading it of course, they're not that clever (yet), but it helps them get a feel for the subject of your site.
Links: Everyone knows that links matter. Google fist figured out that if a lot of sites link to your site then it must be reasonably good. Now they are more sophisticated though, quality matters. Links from some sites mean virtually nothing, links from other sites mean an awful lot. Some times a site with 10 links coming in might out rank a site with 1000 links coming in. As a rule though, the best links are the ones you can't buy, you can't ask for, and you might not even know you have. When individuals decide your site is good enough that they want to link to you without even being asked, that is a really strong signal to the search engines that your content is quality.
Click through rate: By using programs such as Analytics you can track visitors on your website can't you? So it seems reasonable to assume that a search engine will track users on its results pages. If you do a search on Google, it will record that query, show you some results and record which result(s) you click on. If a site is coming up second place and people click on that page much more often than they click on the page in first place… Do you think the search engine might want to alter the rankings a little? I do.
Bounce rate: Another factor that not many people think of. What if you do a search, click on a result and find its not what you expected? You then go back to your search results and click another link don't you? The search engines will notice that too, that's a pretty strong indication that the first site was not that helpful after all… So yeh, your bounce rate matters a lot more than you might have thought.
Summary: There are allegedly hundreds of different criteria that the search engines use, all of them are considered to a varying degree, and this list certainly doesn't cover everything. But you can certainly see how the factors above are very strong indicators, so it seems likely that they play a big role in deciding your search engine success.
Here are a few other factors that play a small role in deciding your rankings.Just remember not to get bogged down in the minutae. How your visitors react to your site is always top priority.
Meta tags: These don't take much effort, you may as well include them.
Link text: This is the text used in links to and from your site.
Sites you link to: Don't endorse (link to) poor quality sites.
Updates: Update your site regularly, keep it active.
Speed: Doesn't need to be very fast, just don't let it be too slow.