Guest Posting vs. Community Interaction
Looking for an amazing yet affordable theme for your site? Join Elegant Themes for the all-inclusive price of $39, and you're only paying 50 cents per theme!
Our host today is Frank Angelone. If you're interested in getting in front of the readers of Site Sketch 101, check out our guest posting invitation here.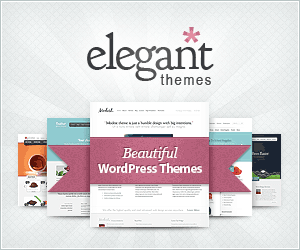 This particular question is one that Nick and I discussed a while back. I remember asking him how he grew his blog and he said very little had to do with guest posting. As a matter of fact, he attributed most of his blogging traffic to community interaction on platforms like Twitter.
I really didn't think it was completely possible to only focus on community interaction by itself to drive traffic. From ebooks I read and posts from other bloggers, many attributed their traffic to guest posting. For some, this strategy works well, but it may not be for everyone.
Is There Any Value In Guest Posting?
Personally, I think guest posting is loosing it's value. When it was in the early stages, you had a greater chance of driving traffic back to your site using a guest post on a high authority blog. Now with everyone using this marketing strategy it becomes less powerful than it use to be. It's just like Google AdSense. At one point in time, AdSense was a good way to make money from your blog. Now, too many people use it, so less money is paid out unless you receive a ton of traffic.
So with guest posting in my opinion not being as strong of a pull factor to bring you blog traffic, we must look to community interaction. This is something I've always loved doing, but never was able to have much success with it because I wasn't looking in the right places. You need to engage to build a community. I know…that's an obvious statement, but where can you find an already growing community to become a part of?
I personally have found that "Twitter chats" are a great place to go to engage and to build trust and credibility. My personal favorite is #blogchat. I get the most value when interacting there and I learn a lot as well. It's great sometimes to just listen rather than say anything. Make sure that when you say something in one of these Twitter chats it's valuable so that you increase your chances of building your community (or followers in some cases).
Your Community Helps Create A Long Lasting Foundation
It's funny how my thought process on driving traffic and building a community has changed. Now I keep reflecting back to the conversation that Nick and I had. I wish I took his advice right from the beginning. He was right! Guest posting can still be useful, but let's face it…are you really going to click the link to my blog after reading this post? The answer is probably not and if you do, you might check it out briefly and move on to something else.
Granted as we always hear, the content needs to be good to keep a potential new reader on your blog, but when that traffic comes from a guest post, that reader is most likely just going to go back to the original blog they read your article on. Stick to Nick's suggestion, focus your attention more on community interaction rather than guest posting. That's where the real value and true connections are made!