Build Quality Backlinks to Sky-Rocket Your SEO
Looking for an amazing yet affordable theme for your site? Join Elegant Themes for the all-inclusive price of $39, and you're only paying 50 cents per theme!
Our host today is Matt Green. If you're interested in getting in front of the readers of Site Sketch 101, check out our guest posting invitation here.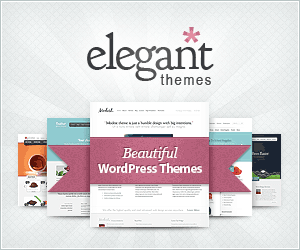 When you first build your website it can be so exciting to get it going but that's just one part one of the two processes that you need to take action on. When your website is built you need to start driving traffic which is part two of the process.
Traffic can be tough to get but when you know how and where to get the traffic from then you will be really successful in driving targeted visitors to your website that will love your content! There are a few ways that you can drive traffic to your website.
You can either buy ads to your website or you can use SEO to rank your website in the search engines to drive traffic. Buying ads can get pretty expensive but there are free traffic methods that you can take advantage of.
Below are five ways that you can start building back links today to start driving free traffic with SEO methods that will help your website rank higher in the search engines for targeted keyword phrases!
1) Guest Posting
Guest posting can be a quick way to generate some highly targeted traffic to your website to promote your blog and build up subscribers but what a lot of people don't realize is when the guest post on somebody's website they are also getting a back link for their website. The back link will increase your authority in the search engines and help you rank higher which in return will bring more people to your website.
2) Blog Commenting
Blog commenting is another method that you can use to drive traffic and build back links to your website. This is a method that can build relevant back links to your website. This is another powerful way to help increase the authority of your website and drive more targeted traffic and subscribers!
This is also a great thing to do when you consider guest posting on a blog owners website. If you post comments to establish yourself before asking to guest post, the blog owner will know more about you and that will give you a higher success rate when submitting your guest posts for approval!
3) Forums Posting
It is always great to join relevant forums that are within your niche. For example if you're in the health and fitness niche you could join a bodybuilding forum and communicate in the community and produce high quality content to the members and answer questions for people and link back to your website.
You can even find a question somebody is asking and answer it in a blog post and answer the thread saying here's a blog post that I wrote for you addressing your issue.
4) Squidoo Back Linking
This is a unique technique that not many people talk about but you can build really good relevant back links for your website to help you increase your authority and presence. On Squidoo lenses there is an area called "add to list". Once you click the add to list button then you can add your website and build a really high quality back link to your website and drive more traffic!
These back links are great to have because you are diversifying your link profile and it looks more natural to the search engines to have back links coming from different sources!
5) Spying On Competitors
This is another method that not many people are talking about but it is so powerful if you use it. Have you ever thought about looking at your competitors and seeing how they are ranking in the search engines and driving traffic to their website? Well, you can reverse engineer your competitor's website and find out all the places that they are guest posting on or linking on and use them for yourself!
You can then leverage your competitor's success for yourself and achieve the same success that they are achieving. How powerful is that!
How To Start Taking Action!
Taking action on these techniques can be pretty time-consuming so I recommend you hire someone to do some of these tasks for you or you can buy tools like Power SEO Ranker to find some these links for you so you don't have to do all the legwork.
Once you act upon these techniques you will be able to steadily start growing the number of subscribers you have and drive more traffic to your website!