Amp Twitter with Killer Chrome Extensions
Looking for an amazing yet affordable theme for your site? Join Elegant Themes for the all-inclusive price of $39, and you're only paying 50 cents per theme!
Our host today is Thomas Frank. If you're interested in getting in front of the readers of Site Sketch 101, check out our guest posting invitation here.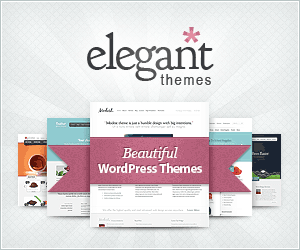 Third-party programs like Tweetdeck, Hootsuite, and Seesmic are all awesome ways to view and manage your Twitter profile. However, for me, nothing can beat actually using Twitter.com; only the actual website lets you get every detail about your friends, see their profile designs, and explore the Twitterverse as it was intended to be explored. That not to say I don't use things like Tweetdeck – on the contrary, I'll admit that using third-party programs can be better for things like managing multiple accounts and following chats. Overall, though, twitter.com has my vote for the best way to experience Twitter.
"But twitter.com is missing so much functionality!" you say. This might be true, were you using Internet Explorer; however, for those of you out there using Chrome, twitter.com is like a car whose potential just needs half an hour on Pimp My Ride to be unlocked. Instead of mahagony-covered turntables in the trunk and TVs for mudflaps, though, extentoins are what help you use Chrome to unlock twitter.com's real potential. Here are my top five Chrome extentions that will turn your Twitter experience up to 11.
Power Twitter is an extension that makes Twitter much more robust by parsing links, images, and videos and then actually displaying them in your stream. It takes links that are posted (even short links) and translates them to display the page title of link, even displaying the website's favicon. Images posted via photo-sharing services like yfrog, Instagram, and Twitpic are actually shown in your stream (the picture still links to the image-sharing site). Videos from youtube or vimeo are also playable from within your Twitter stream. Even better, you can simply click the tweet to display it in your sidebar and play the video from there, allowing you to keep scrolling through your feed while the video plays.
The main focus of Power Twitter is improving the Twitter browsing experience; however, the extension does have a few tricks up its sleeve to make your actual tweeting experience better as well. After you install the plugin, you'll notice a new row of options above your status bar. The options you get are:
Post Photo
Shorten Link
Update Mood
Send a Twitter Gift
To be honest, I think the last two options are pretty useless, and they were probably tacked on by the developer for fun. The first two, however, are great to have. Once you authenticate the extension with Twitter, the "Post Photo" button allows you to upload a photo and post it via yrog, Twitpic, TweetPhoto, or Twitgoo right from Twitter. Not surprisingly, the "Shorten Link" button lets you shorten a link. Bit.ly is the service of choice here.
Power Twitter is probably my favorite Chrome extension for Twitter; it just does so much stuff. Check out the photo below for a glimpse at a Power Twitter-enhanced stream.
Shortening your URLs for tweets is about as essential as showering before a date. Still, it's kind of a hassle to copy the link of the page you want to share, go over to bit.ly's website, and manually shorten the link. This extension indulges your laziness by placing a convienent little button shaped like a happy fish in your Chrome task bar. Clicking it will present you with a tweet that includes the page's title and it's bit.ly-shortened link. Clicking the "copy link" button simply copies the link; you also have the option of simply highlighting the premade tweet and using that as well. The button doesn't allow you to tweet directly from the pop-up dialouge, but it's handy to have for shortening links on the fly.
This simple, no-frills plugin does one thing: it displays each user's Klout score in a little right next to their username and links that button to that user's Klout page.
Why do I think the Klout plugin is useful? Simple: Your Klout score a good measure of your social media engagement, and people actually pay attention to it. If you want proof, just take a look at this excerpt from an article on Oromo Index:
"Now you may think, 'Who cares what your Klout score is?' I'd agree… until a few months ago when I was in the early stages of a book deal and the publisher insisted on knowing what my Klout score was."
Unlike Power Twitter, this is a core twitter.com upgrade that doesn't make huge changes; however, some may find it useful.
Buffer is quickly becoming one of my favorite "helper apps" for Twitter; it's a simple tweet-scheduling app that lets you choose your own scheduling times, but remember those times for later unlike Tweetdeck. The app also has great analytics for every tweet you send out, and its Pro version lets you schedule tweets for multiple accounts.
Smartly, the guys behind Buffer built a handy Chrome extension that puts a small button up in your taskbar not unlike the one for bit.ly. Clicking the botton dims the screen and pops up a dialogue box with a premade tweet along with a few options – you can choose to add the tweet to your Buffer queue, tweet it now, and even shorten the link in the tweet (although it usually comes pre-shortened using j.mp). You can also choose which (or multiple) accounts to tweet from if you're using Buffer Pro.
Honestly, if the Buffer extension used bit.ly for link shortening rather than j.mp (bit.ly has the best analytics and is the most trusted), I think it would make the bit.ly extension for Chrome completely obsolete. Until the Buffer guys start using bit.ly, I'll just use them in tandem.
Lightshot is not only one of my favorite tools for use with Twitter, but it's also one my favorite tools in general. This extension lets you take screenshots of whatever's in your browser; just click the button in your toolbar, wait for the screen to dim, and draw your screenshot box. You'll then be able to download, upload, or share your screenshot. This plugin gives you an excellent way to share pictures or shots of websites quickly. It's something I rely on heavily when blogging (I used it for both of the pictures in this post) as well as when sharing pictures on Twitter.
Once you have these plugins installed, the regular Twitter website will have enough functionality to easily compete with your favorite third-party application. If you know of any other awesome Twitter-amping extensions, I'd love to hear about them!