7 Ways To Revive Your Old Posts From The Pile
Looking for an amazing yet affordable theme for your site? Join Elegant Themes for the all-inclusive price of $39, and you're only paying 50 cents per theme!
Our host today is Jeevan Jacob John. If you're interested in getting in front of the readers of Site Sketch 101, check out our guest posting invitation here.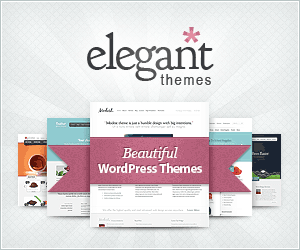 All of us have written great articles at some point in time, but have not gotten the expected results from it. So what else can we do?
If you happen to notice one of your old posts that didn't get the attention it deserved, then bring it back to life.
Bring it back to life? Huh? What do you mean?
Well, there are a couple of ways you can do that. And this blog post will help you to learn those ways and apply it to your own blog:
Reviving Your Old Posts From the Pile
I have had several occasions in which I wrote posts that I think were really good, but didn't get the attention that they deserved. Well, I really don't know what the problem was. Maybe it was with marketing. Maybe my intuition about the post's quality was wrong.
I am sure that most of you reading this post have had the same scenario at least once. Well, if you haven't, that's good for you.
Here are a bunch of things that you can do to bring life back to your old posts:
Put Up a "Posts That Didn't Get Much Attention" Widget
We all know the popularity of widgets like Latest Posts, Popular Posts and Recent Comments. Then, why not put up a Posts that didn't get much attention widget? Well, you could change the name.
Make it look attractive so that people will click those links and visit those posts…and maybe share the post or leave a comment.
Write a Follow Up Post
Have you had a change of opinion since you wrote that post?  Do you have anything to add to that post? Any new ideas? Did you experiment with any of those techniques that you listed in that post? Any results?
Write a follow up post. Find your own reason to writing a follow up post. Well, the reason will change depending upon the subject matter of the post. For instance: If the post was about a serious issue of debate – like whether to write long or short posts- and if you had a change of opinion then you could write a follow up post.
Market it Once More
Reword the title and tweet again. Promote those old posts. One thing you can do when tweeting is to find a quote that fits your post (if you can write a quote for yourself ) and then tweet it with the post link.
Rewording your article title while marketing can be helpful if you had a "bad" title for your old article or if you can think of a better title.
Link Back
Link back or mention your old posts in new ones. Use the Insights plugin to search for your old posts when you are writing new posts and interlink them. This is also good for SEO.
Mention them in your guest posts too. There is no limitations on where you can mention the old posts.
Ask Others
Ask your blogging buddies and friends to leave their thoughts about that article or help you "re-promote" it.
Note: Asking really works. If you really want help with something, just ask someone. I am sure that most of your buddies will be glad to help you (unless you ask help for a really big problem).
Mention Them in Comments
I know that many of you guys are regular commentators at several blogs. If you see a post that is related to your old post, mention your post (with link) in your comment. Be sure to write a good comment or else the admin might think you are spamming.
Write to Your List
Another thing you can do is mention the post to your list subscribers. Be sure to add some extra information so that you can also urge people who have already read the post to reread it.
A Final Thought
Try to find your own creative ways to revive your old posts and promote them to your readers. Also remember that you readership changes over time so not all of your subscribers have read your old posts. Promote it to them and get more results.
Thank you for spending time and reading this article. I hope that you apply these techniques to your own blog and get more results.
Do you think that we should spend time on improving and re-promoting your old articles?
Let me know with your comments! And, of course, share the post if you really like it. Thanks a lot!