6 Ways To Make Your Content More Skim-Able
Looking for an amazing yet affordable theme for your site? Join Elegant Themes for the all-inclusive price of $39, and you're only paying 50 cents per theme!
Our host today is Samantha Peters. If you're interested in getting in front of the readers of Site Sketch 101, check out our guest posting invitation here.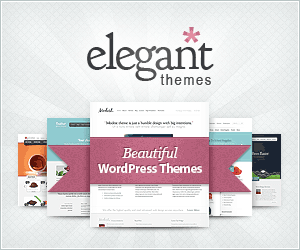 When writing a blog post we always want to feel as though our audience will hang onto our every sentence – as though every word that we write matters. While we may surely have a loyal readership that reads a given post diligently, from the first word to the last, studies have shown that most people opt to skim digital content before reading it more closely. This is especially true of first-time visitors to a site or blog.
So if you want to draw in those first-time visitors and win over the skimming skeptics, it's important to appeal to this nature and write posts that can attract the casual reader as well as the loyal one. We already use seo consultants to deliver links and social media strategies to drive exposure, so why shouldn't we make a similar effort to tailor our content towards first-time visitors?
Contrary to a popular misconception, making a post more skim-able and more outwardly appealing does not necessitate dumbing down or diluting the quality of your content. Rather, it requires a formatting, organizational, and stylistic approach from which readers of all interests can value.
Here are six ways to make this happen:
1. Use AP article style. One of the hallmarks of the Associated Press writing style is that an article's main points and ideas almost always fall in the introduction paragraphs. The following paragraphs are then comprised of supporting details and more peripheral information. In this manner, the AP style forces writers to convey the most important information at the beginning – and it provides readers the convenience of seeing the full picture right off the back. Since skim-prone online readers are more likely to pay attention to the first paragraph of a post, and since people who have grasped the main idea are more likely to give greater attention to the details, following the AP method can help you put the most important information right where it belongs: at the top.
2. Bold and italicize key terms. There's no question that words sized or shaped differently will more likely stand out when a reader is skimming the content. These words include those that are bolded, italicized, larger or smaller in size, or varied in font. Since the latter two styles can come across as gimmicky and distracting, the first two probably provide more appropriate ways of getting a reader's attention. And, once they see a key bolded word, they are more likely to read the surrounding sentence and the rest of the paragraph.
3. Incorporate sidebar text quotes. Many publications have a habit of putting quotes taken from an article's text to the side of that piece of content. These quotes usually reflect a key question or point, and they often are presented in a font size far larger than the rest of the text. While the practice of incorporating such text quotes grew originally out of a need for traditional newspapers to add space, it is a great tool for delivering eye-catching information to a skim-prone reader in a digital content setting.
4. Shorten paragraphs. When people skim a piece of writing, they are far more likely to read the first and last sentence of a paragraph than they are those that fall in the middle. Consequently, if paragraphs are shorter and more broken up, it is likely that a greater percentage of the post's content will actually get read. Shortening paragraphs can also make a long piece feel more conquerable to the casual, first-time reader.
5. Ask questions. Asking questions in a post yields two complimentary benefits when dealing with skim-prone readers. First, people's eyes are naturally drawn to question marks, thus insuring that they read the sentence that precedes this punctuation. Second, by the very nature of their use, question marks often come at the end of sentences that are more interesting or provocative than the piece as a whole. Consequently, when the reader's eye is drawn to this provocative sentence, this may be compelled to start skimming less and instead begin reading more.
6. Title matters. Any seo company will probably tell you that the title of a post matters when trying to insure maximum search engine results. The importance of the title is no less pronounced when skim-prone readers are concerned. While you can never be positive that a viewer will read every single word that you write, you can always know for sure that they will read a post's title in full. How they react to that title dictates not only whether their read the piece in the first place, but also how engaged they are with the content upon doing so.
These are some of the main ways of making your content more skim-able without needing to make any major sacrifices in the way of quality. Doing so, hopefully, will help make your posts more appealing to first-time readers – and in the process find favor with your loyal audience, as well.