6 Simple Steps To Killer Blog Interviews
Looking for an amazing yet affordable theme for your site? Join Elegant Themes for the all-inclusive price of $39, and you're only paying 50 cents per theme!
Our host today is Hector Cuevas. If you're interested in getting in front of the readers of Site Sketch 101, check out our guest posting invitation here.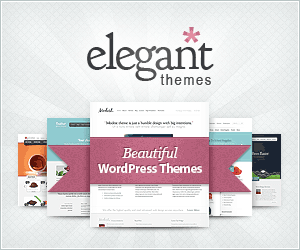 One way to gain exposure to your blog is to start doing interviews. I know, I know… you don't wanna get on the phone..
What if I told you, you don't have to. If you're thinking doing interviews takes a lot of work and time – think again!
In this post I'm going to be sharing with you 6 simple steps to interviewing any expert you want. But these aren't your regular phone interviews that take forever to set up because of time schedules, these are EMAIL interviews.
Do I have your atttention? Great!
Here are the 6 steps…
Step #1 – Make a List
Start by thinking of the experts, or top bloggers you would like to interview. Make a list of the TOP 3 bloggers that I see are doing right by their audience by providing valuable content, and getting a good amount of traffic. The key here is to associate ourselves with the top players in the market, but if they also link to the interview then their visitors will most likely visit your site and you can attract a few more readers.
Step #2 – Think of Topics
The reason the second step is NOT to make contact right off the bat is because there needs to be some planning done. I suggest writing down a list of topics you would like to cover and which of these experts/top bloggers would be more suitable to talk about that topic. OF course, this is based off their brand and what they're known for in the marketplace.
For example, if I was contacting Yaro Starak or Darren Rowse, I would ask them blogging questions. If I was contacting Laura Roeder, I would ask her Social Media questions.
Make sense?
Step #3 – Make Contact
Once you get your list of topics ready, find their "Contact Me" form on their site and contact them. You're NOT sending questions, or doing the interview on the first contact – all you want is a YES. So this is what you say.
"Hey, this is Hector from YOURSITE.COM. I just wanted to drop you a quick email to see if you would be interested in an email interview. I publish an email newsletter (BLOGTIPS) to about (#) bloggers/entrepreneurs that would love to learn more about what you're doing.
Specifically about (ONE TOPIC ON YOUR LIST). I know you're probably really busy so, it'll just be a brief intro and 3-5 questions. Plus, of course, we'll add link to your blog and your PRODUCT/FREEBIE so they can learn more about you. If this sounds cool, shoot me a quick email and I'll get those questions out to you. Thanks Hector"
Pretty simple right? Remember, we're only sending the first contact email to get a reply and start the conversation. If they don't reply, boo-hoo, they're probably too busy, just keep contacting more experts.
Step #4 – Send The Questions
When you send the question, be sure to stay true to your word and only ask 3-5 questions. This may not seem like a lot of content to provide for your blog readers but this ONE email interview can lead to phone interviews, teleseminars and joint ventures. Always start it off asking them to right a brief intro, a little about themselves, and how they got started doing what they do.
Step #5 – Make It Look Good
Once you get the responses, within a couple days, look it over. If you need to make some edits to make it SOUND like an interview, DO IT! It's your interview and you're the editor. That doesn't mean to change what they wrote, it just means that if something doesn't make sense when reading it, make the necessary changes and send it back to them for review before you publish it.
Then you simply put it in a Question & Answer structure and you're done!
Step #6 – Press Publish
Publish the interview and start sending lots of traffic to it. The more exposure that interview gets, the more likely it is for that expert to do another interview with you down the line. Don't forget to send them a thank you email after the interview is publish – they'll appreciate it.
Quick question…
Are You Doing Email Interviews? If not, Will You Be?
I hope you got a lot out of this post, if you did – please share it with your twitter followers and facebook friends.
Note from Nick: I've updated the author as when I first hit the publish button I forget to switch the author over to the appropriate source. I'm very sorry about this Hector.